T

urn
into
Coders Web Developer
Bootcamp
Turin - Italy
Become a web developer with Turn into Coders, an intensive training program that makes you a JavaScript ninja and helps you find your first job in the web industry.
The course is about full-stack JavaScript development, test driven development, relational databases and team work. We cover also a bit of UX design and project management.
Read all the details about the bootcamp
First course starts on 5th of February 2018 and lasts 8 weeks, full-time.
If you participate you can also freely join the 4 previous weeks, in which we help you part-time completing the prerequisites.
Bootcamp costs €3000.
Super-early bird price of €2000 if you apply before 1st of November 2017.
Or early bird at €2500 if you apply before 1st of December 2017.
If you are woman you get €250 discount on every option.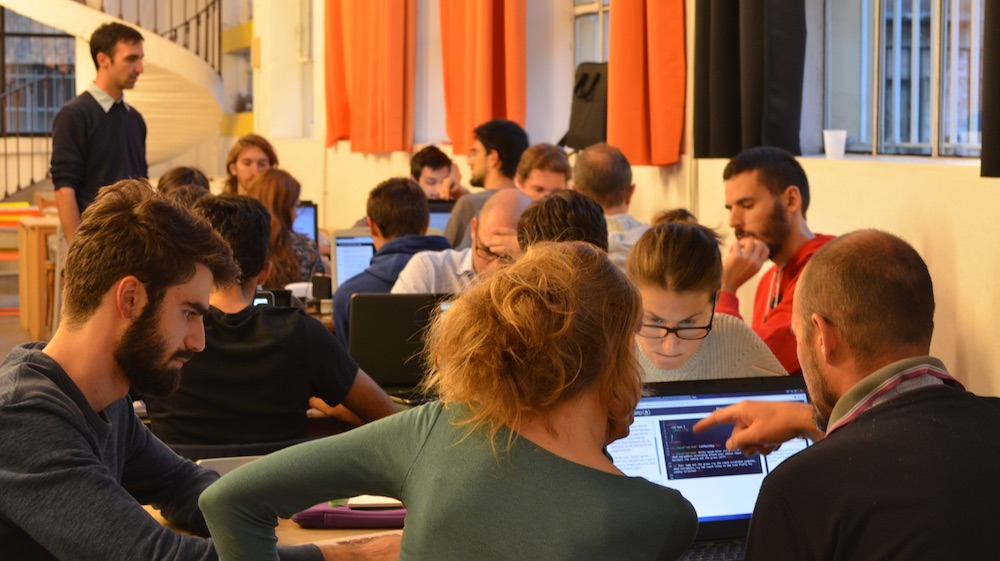 Coding for everyone
Join us to our introductory programming courses. Every Monday 18:30-20:30 at Toolbox Coworking, Turin, Italy. Coding for everyone is open for all and free.
It's a way to taste programming and to start tinkering in a practical and cooperative way. Bring your laptop and be ready to work in a group that knows as much as you (nothing is fine).
You can find every detail on the Meetup page.
See you next Monday.
Contacts
If you are in Turin you can visit us at Toolbox Coworking, we are right in front of the entrance.